Trying to decide what to do for Spring break this year? Why not consider spending some time in Bali? With many activities to do and plenty to see, Bali is a fantastic way to spend your break this Spring.
If you're not sure what Bali has to offer, here are some fun activities to do here during Spring break:
VISIT A WATERPARK IN BALI
Any visitor to Bali who loves theme parks and wants to stay cool during Spring break will love Waterbom, one of the best water parks in Asia!
Kickback and enjoy the lazy rivers or have some adventures on the water slides. Waterbom has a little of something for everyone, and you're guaranteed a fun, water-filled day for any age.
GET PAMPERED AT A BALI RESORT AND SPA
Whether you're planning to party during Spring break or simple relax away from the normal life, staying at a fancy resort is a no-brainer for those who want to get pampered. Treat yourself to a few stays in a nice resort and spa.
Blue Karma has everything needed to kick back in paradise during your Spring Break, from Blue Spa services that include massage, reflexology, colonics, aromatherapy, and other rejuvenating offerings, to yoga and meditation classes  and retreats that will take you all around Bali (like our Natural Wonders of Bali retreat). We're also close to the beach where you can go for some great sun (and surf!)
CHECK OUT BALI'S FUN CULTURE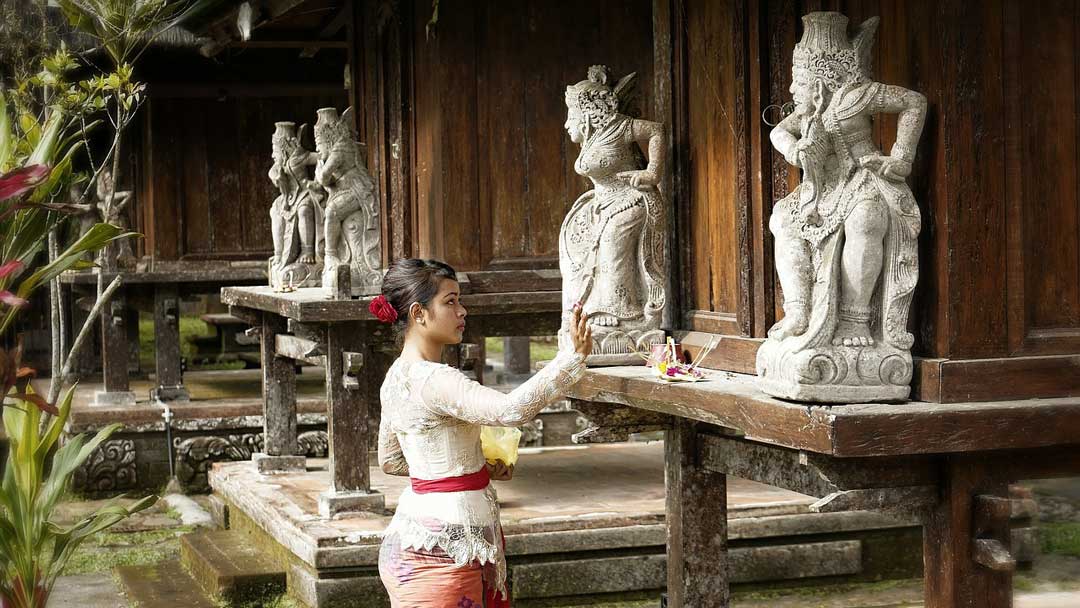 While you're here, the history or culture buff in you can learn more about Bali's rich culture. But don't worry, it's not just a bunch of museums.
There are six key temples here known for their abilities to fight of evil. Tour one of them or take a poor of the Kintamani coffee plantation (often includes free samples), the local village, or see a traditional Balinese dance happen at the famous Ubud Palace.
HIT UP BALI BARS OF BEACH CLUBS
You thought we'd never ask, but Bali has some amazing nightlife perfect for a Spring break vacation.
Check out some of the bars, such as Pretty Poison, the Bamboo Bar, or the Bush Telegraph Pub, all of which offer unique entertainment and a chance to connect with other partygoers or vacationers in the area.
Bali has many beach clubs, as well, where you can enjoy scenic view of the horizon and ocean while you hang out and enjoy the sunset, live music from local Bali DJs, and delicious cocktails and beers.
TOUR THE TEGALALANG RICE PADDIES
We always say the Bali rice paddies are a must-see in Bali. There's something soothing about their presence, and they're usually free to walk through.
Several of our retreats at Blue Karma include a rice paddy walk in the itinerary, such as the Bali Adventure, Balinese Culture, and Jungle Experience tours.
SURF IN THE PRISTINE WATERS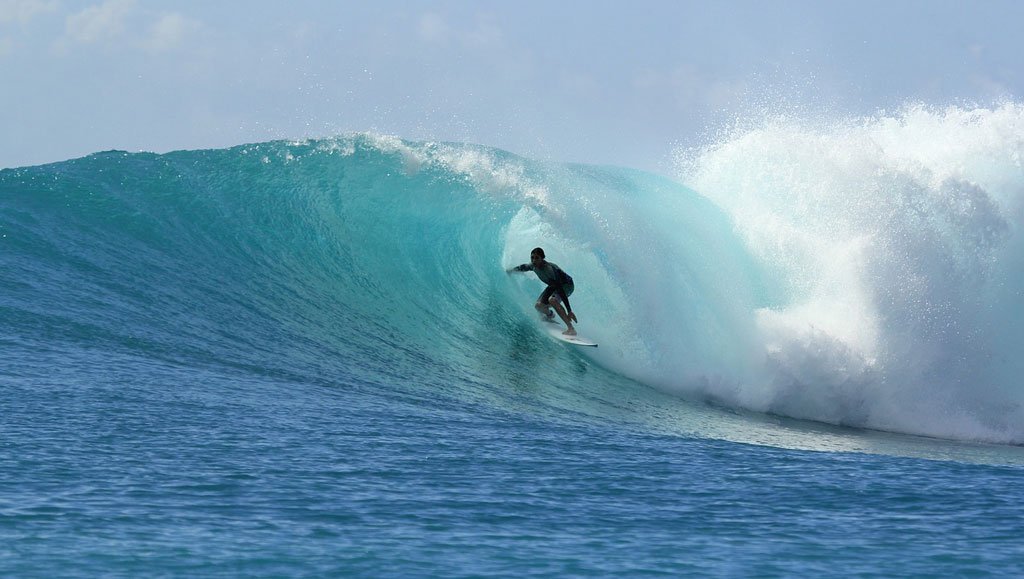 There's no better place to enjoy the ocean air and Bali waters. Surfing is a super fun option for a Spring break vacation, and Bali has areas for beginner and advanced surfers alike. You can even take surfing lessons here with a trained instructor!
Bali is a prime spring break destination with tons of do and experience, whether you plan to stay out all night each night or spend most of your time by the beach or in the spa with a good book. There's always something to enjoy. And while you're here, Blue Karma would love to host you at our beautiful Bali resort and spa. Contact us today!