One of the best parts of a vacation is getting to take things easy and have a break from the hustle and bustle of regular life. If you're making a trip to Ubud, don't forget to begin or end your day of exploration, shopping, and travel with a little pampering at local spas in Ubud. Thankfully, there are many options to choose from, and here are our top recommendations: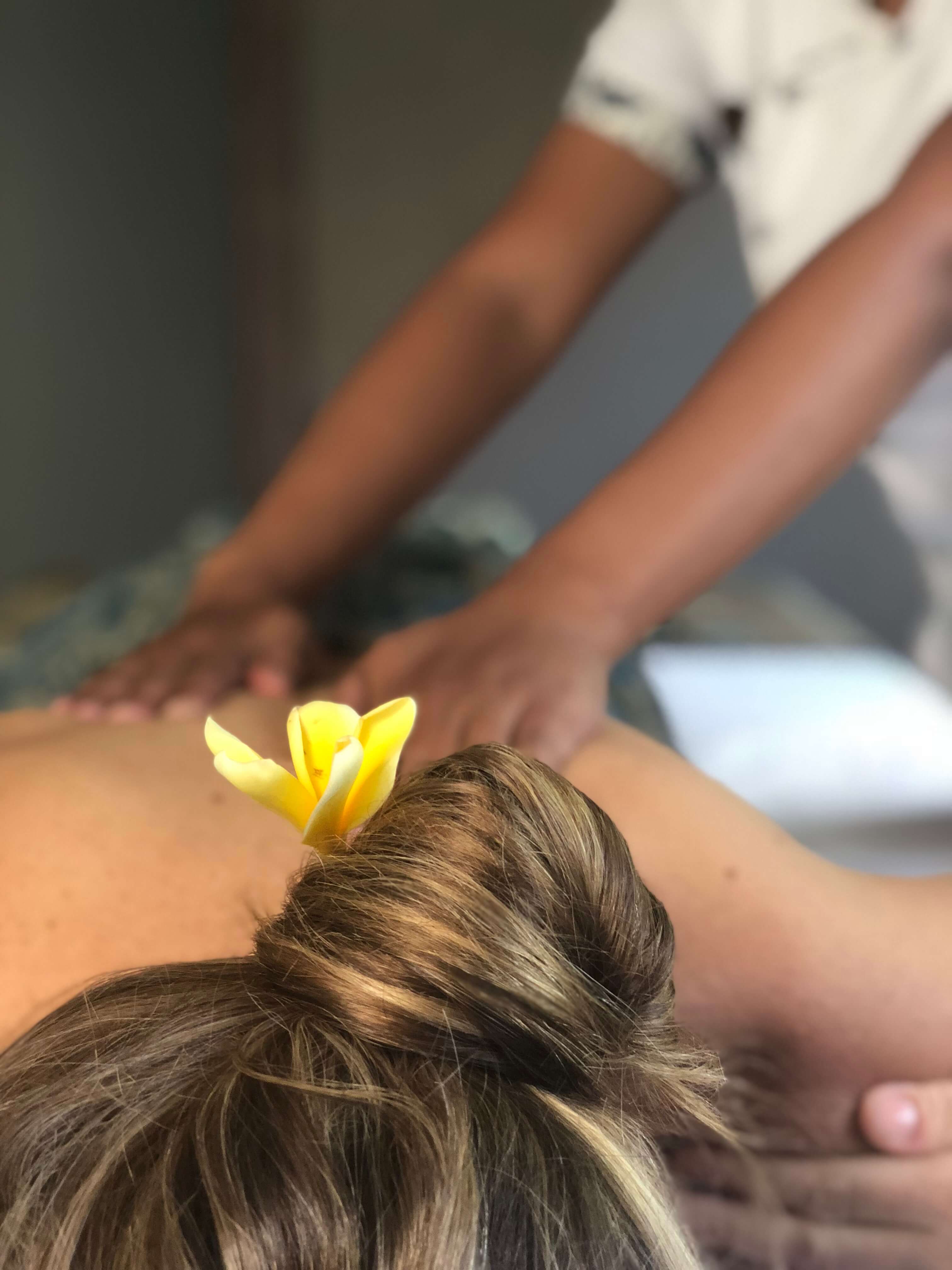 #1 Blue Spa Ubud
We're so in love with our resort spa, we couldn't not mention it for you! From luxurious massages including traditional Balinese, deep tissue, and hot stone massages and more, to head-to-toe beauty care services and aromatherapy, at Blue Karma we're proud to offer quality spa services to all of our hotel guests, as well as meditation retreats and naturotherapy retreats for a full wellness immersion experience.
Spend a few nights in one of our deluxe suites and wake up to a full spa experience so you feel rejuvenated and ready to explore all Ubud has to offer.
#2 Lembah Spa
Lembah Spa is perched on one of the most tranquil spots in Ubud and features treatment with a combination of traditional, centuries-old Balinese methods and Western wellness influences. Like most spas in Bali, they also use many health and wellness techniques seen throughout Europe and Asia.
The spa features a hair treatment room, single and double massage rooms, cold plunge room, beautician room, Jacuzzi, and private showers and changing rooms. Most of their spa treatments are also offered within private guest villas.
#3 Taksu Spa
The therapists and accredited teachers at Taksu are thorough in their work, featuring traditional Balinese massages, Thai massages, warm stone therapies, Lomi Lomi massage, and Esalen massage. They also offer holistic healing services, including CranioSacral, Myofascial Release, Reiki, and more, as well as yoga classes each day that are very popular with customers and traveling visitors.
#4 Abing Spa
Abing Spa customers can experience beauty and healing techniques unique to the area in their soothing treatment room that includes a Jacuzzi. Professional therapists use exotic scents and natural oils to increase the indulgence of the senses. You can even grab a healthy vegan bite to eat afterwards at their Garden Cafe or Fresh restaurant.
You'll also find many traditional elements of Balinese wellness at Abing Spa like the use of local spices and herbs, as well as individual healing rooms with soothing lighting and air conditioning so you can relax, unwind, and heal.
#5 3 Point Spa
This spa's method focus on the "3 points" of mind, body, and soul to keep everything in balance. Services include facials, massages, beauty services, as well as transportation [link to Ubud transportation article] to and from the spa. They also offer massage classes that teach various massage skills to use on your loved ones or in your own massage practice.
Blue Karma in Ubud is proud to be part of the spa community in the Ubud area. Contact us today to find out more about our convenient suite bookings and variety of relaxing Blue Spa services.