Bali is a magical place that holds vast opportunities for spiritual renewal to all who visit. That's why if you're seeking something deeper in your life during your next vacation, we highly recommend looking into a Bali spiritual retreat.
WHY DO A SPIRITUAL RETREAT?
Not only will you have the chance to take a break from the hustle and bustle of daily life, you'll tap into the more meaningful parts of life and come away renewed and rejuvenated.
A spiritual getaway is much more than a vacation. It taps into the deeper parts of you and helps you better connect with your true purpose, which can so often become clouded with daily life.
Here's what's most important to look for in a Bali spiritual retreat:
YOGA & MEDITATION
There's little better than the combination of mind and body for cleansing and awakening the spirit. Yoga and meditation are crucial parts of any spiritual awakening, and what better time to practice them than when you're resting and relaxing among the holy beauty and nature Bali offers?
A spiritual retreat should contain both, preferably done at sunrise and/or sunset so you can begin and end your day feeling centered and at peace.
BALINESE MASSAGE
Releasing the toxins from your body is just as important as keeping your mind clear and calm. For the best physically spiritual experience of the island, look for a retreat that includes a traditional Balinese massage.
HEALING RITUALS
A spiritual retreat isn't complete without actual Balinese rituals to purify you and provide inner balance. These are unlike anything you'd experience back at home.
Here are some examples of common spiritual rituals performed regular in Balinese culture:
A Balinese blessing:
You'll experience a traditional and spiritual Bali blessing ceremony that includes the welcoming of good spirits and purification through the pouring over of holy water. This serves to balance chakras, release past-life karma, and bring you more harmony with yourself and the universe.
After the ceremony, you'll receive a Tri Datu bracelet containing three sacred colors:
red (which stands for Brahma: water and creation)
white (which stands for Shiva: fire and destruction/transformation)
black (which stands for Vishnu: wind and preservation)
Purification Ritual: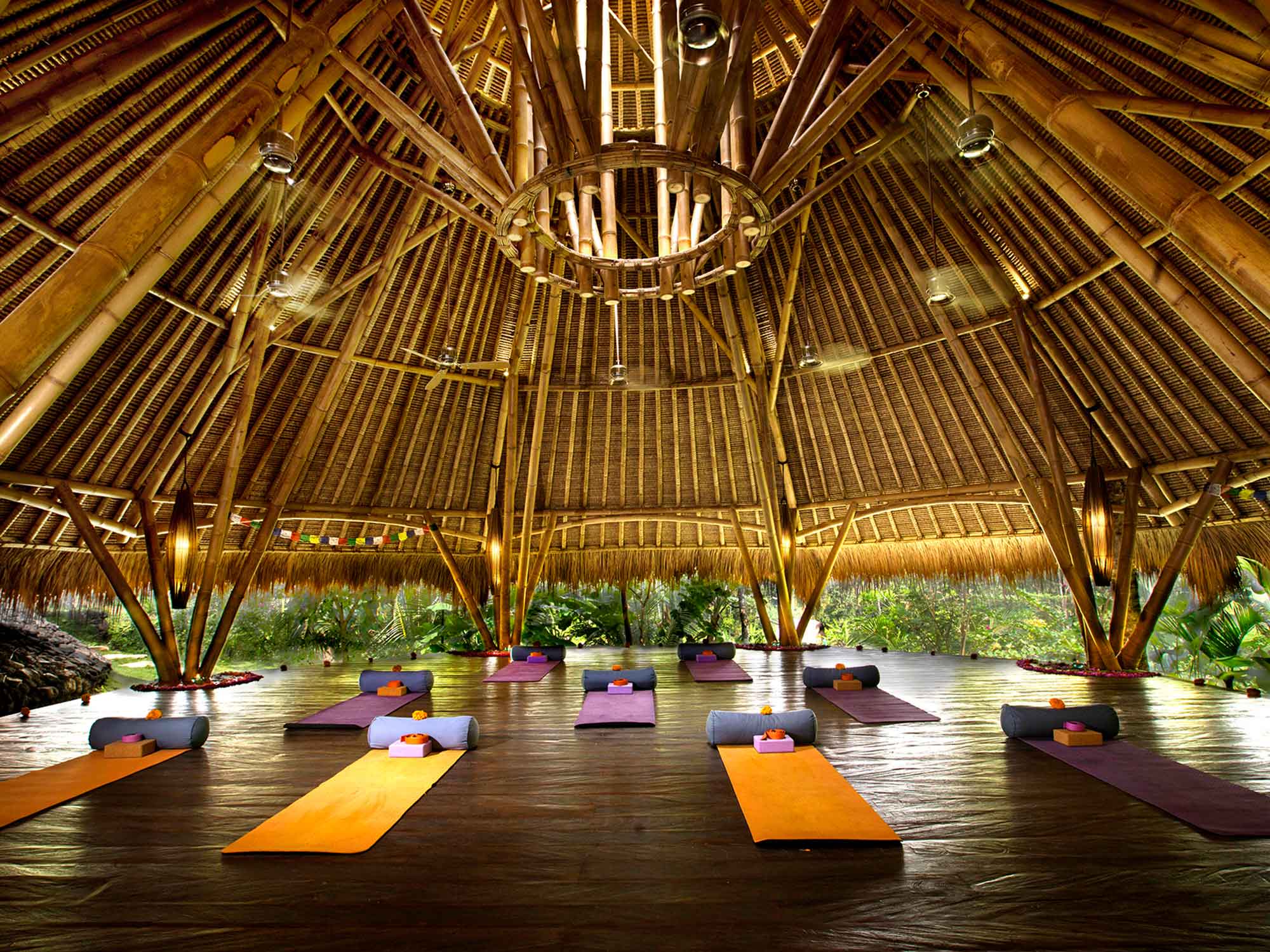 During the Healing Journey on day two of our spiritual retreat, you can experience the traditional purification and cleansing ritual at Bali's Holy Tampak Siring Temple with a local priest there. This spring provides clear energy for full cleansing the body and mind.
Healing Journey:
Balians, shamans, and dukuns, which are Balinese Healers, are a big part of Bali culture and are used to treat both mental and physical illness, speak with ancestors, and remove spells. A Bali retreat isn't complete without a private session with a Healer.
All of these and more are offered during Blue Karma's Spiritual Package, along with a daily international breakfast for two, tours of the rice paddy fields, and the chance to feel renewed even more each morning after spending three nights in our One Bedroom Suite at Blue Karma Seminyak.
To find out more about our Spiritual Package and how you can sign up, click here.