We could tell you all day what it's like to experience a luxury wellness escape with us here at Blue Karma Hotel Seminyak, but we decided to invite the award-winning health and wellbeing blogger, Zoe Woodward, aka @AlohaandCoffee to experience it for herself and let us know what she thought.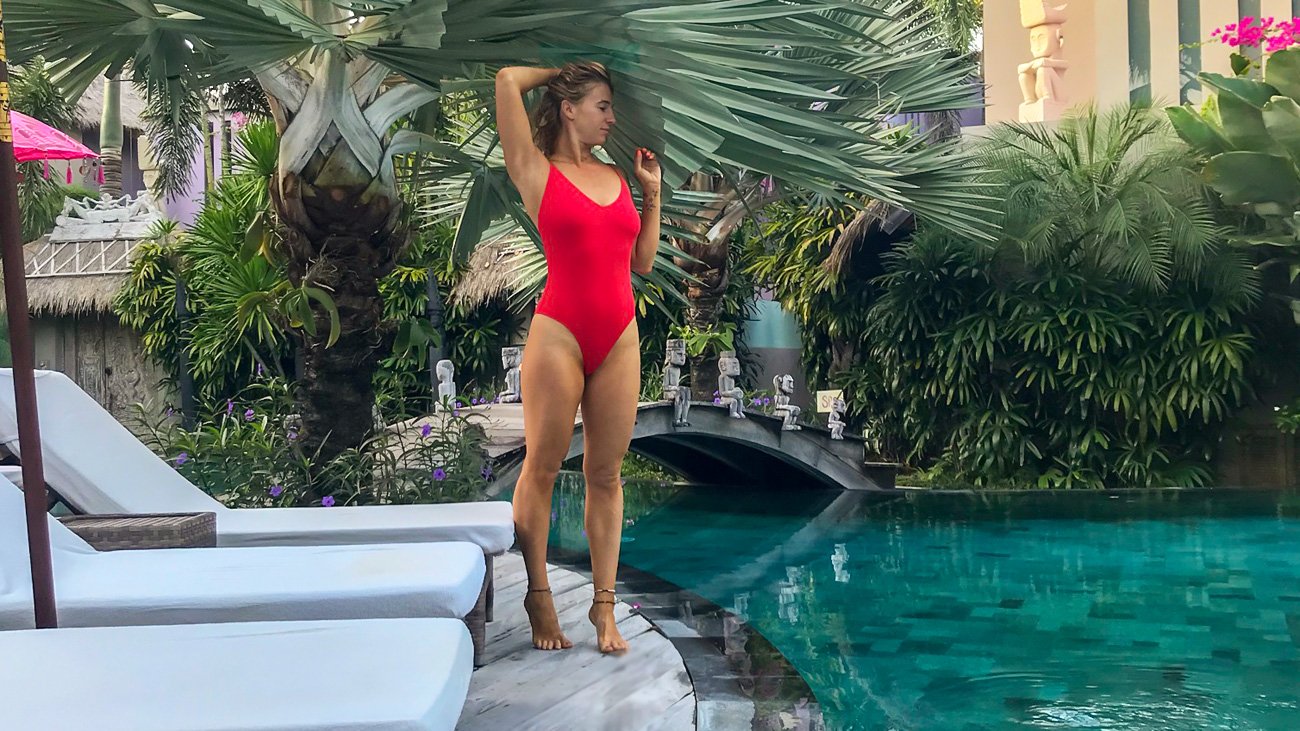 On paper, Seminyak isn't for me, but I found a secret; Blue Karma, and it changed my mind.
Seminyak in my head is a well-known party town with all night beach clubs, bottomless cocktails and hectic streets; whereas Bali to me has always been a tranquil escape, swaying palm trees, geckos singing under the moonlight and the soothing sounds of gently running water everywhere.
When I searched for a wellness retreat in Bali, I was pleasantly surprised that Blue Karma, Seminyak was suggested to me. I made a point of doing my research thoroughly. From Seminyak to Ubud, hundreds of retreats popped up, but something about Blue Karma caught my eye.
Described as a luxury hideaway in the heart of Seminyak, Blue Karma Oasis is the perfect escape from the chaos of life, whenever you might need it. It might not be your typical wellness retreat in Bali, but it does have a few pleasant surprises to uncover.
Blue Karma Oasis sits just a few steps away from the busy and bustling centre of Seminyak but its zen-like lobby lets you know you arrived somewhere completely different from the world outside.
Step inside the grounds, and you forget where you were just moments ago. Greeted with a warm smile, a cooling coconut and cold towel to wipe away the intensity of the streets outside. Soft music creates a calming vibe, while tempting sunbeds adorn the sides of the deep blue pool. There is an air of self-indulgence about being here that one can't easily describe. It comes from a refined sense of exclusivity while retaining a humble and inclusive personality; it isn't forced but you feel it the second you arrive.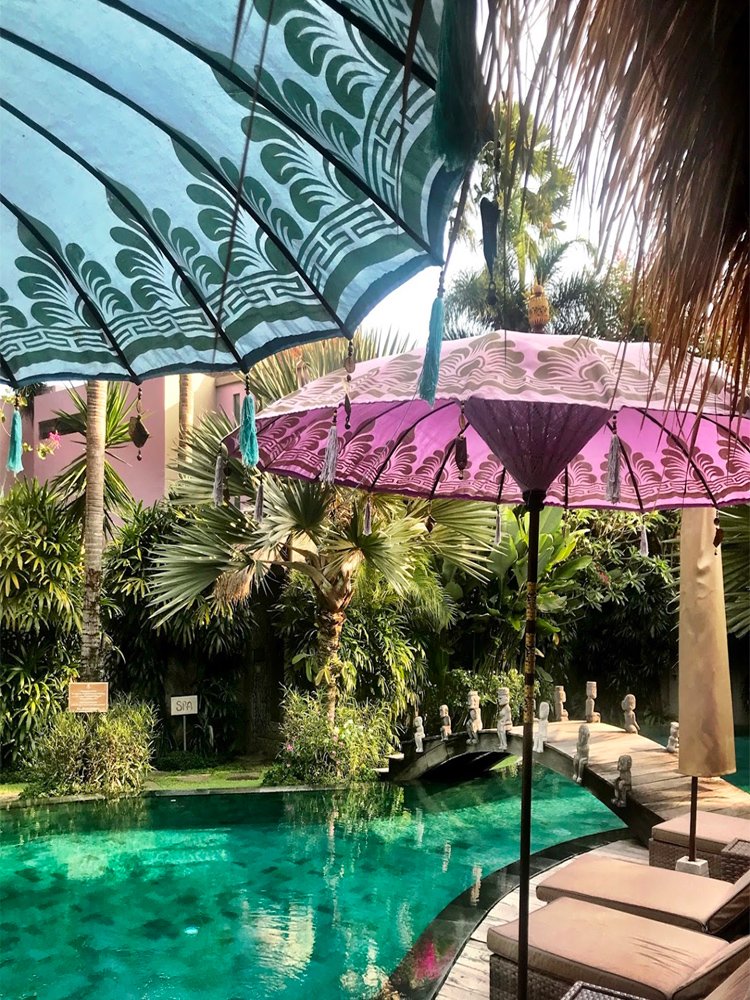 As you wander over the most delightful little bridge, hidden behind the lush, tropical grounds, a cave-like opening appears to reveal the entrance of the Mudará Spa. Mudará means 'To Change' and the spa is well known from Seminyak to Ubud and every town in-between.
Famed for its colonic hydrotherapy and unique luxury wellness experiences, people travel from all over Bali to benefit from the treatments at Mudará Spa – but it isn't just the treatments that entice people to this wellness retreat in Bali before any others.
If privacy is more your thing, then you can escape to your boutique suite for some downtime. Each room is individually designed by the owner, in an authentic, ethnic style. It's rare in Seminyak to find a hotel that doesn't pander to trends and stays true to a real ethical vibe. The design allows you to stay calm and relaxed which compliments the time spent in the spa; everything has been thought out to make sure your mind becomes as in tune as your body feels.
All of the suites at Blue Karma Oasis have semi-outdoor bathrooms with some also boasting private plunge pools; which, by the way, are absolutely perfect for cooling off in the midday sun and allowing the weight of modern day life to disappear.
You can also spend the afternoon by the pool, working your way through the juice menu. From healthy green juices to cleansing health shots and fruity mocktails, the bountiful menu caters to all tastes.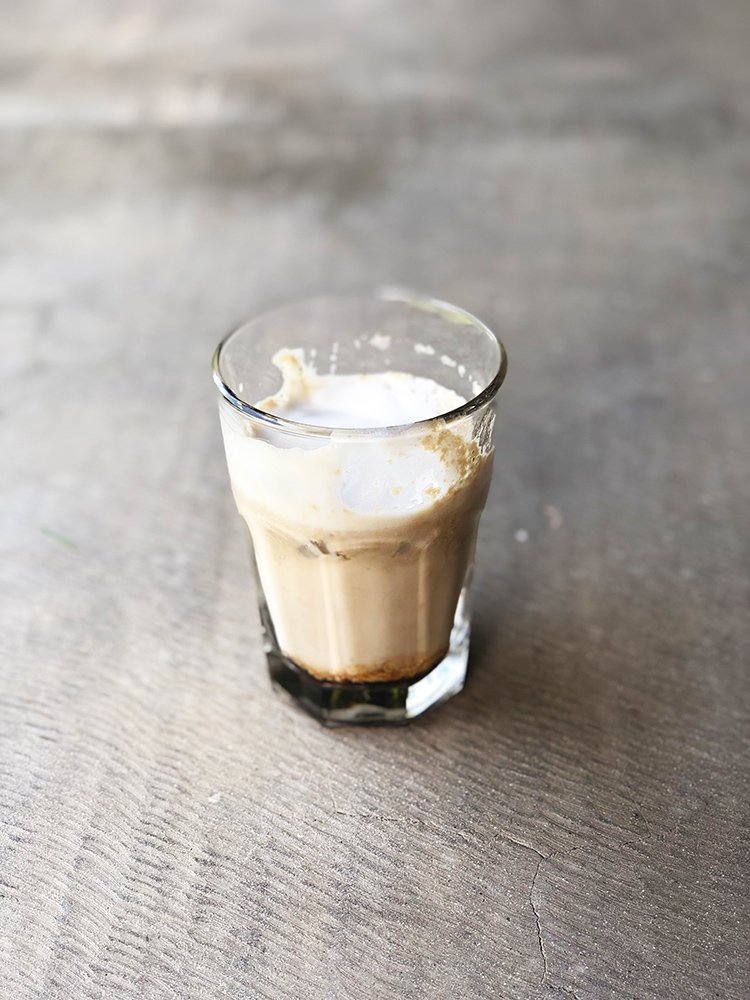 As the sun sets and the twinkling lights are lit, the palm trees form shadows and the gardens are transformed into a sophisticated dinner setting. Opt for a poolside, candlelit private dining experience or take a table in the restaurant for a unique culinary experience, all geared to make wellness a luxury worth saving for.
It goes beyond treatments and facials, Blue Karma Oasis Escape and the Mudará Spa really help you to reconnect with yourself and feel completely amazing inside and out.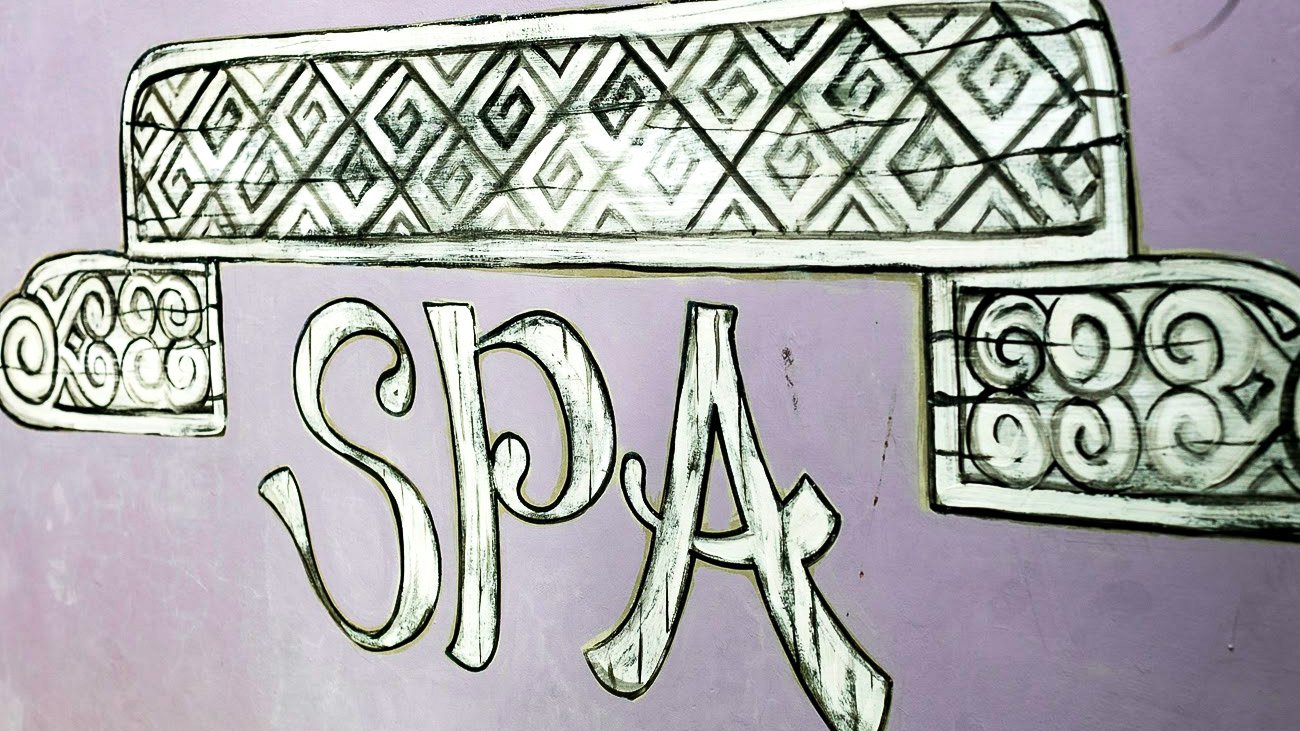 Don't be fooled by what others say about Seminyak, Blue Karma makes this place special, and it's just waiting for you to discover the secret I have already found, in your own way, of course.