Art and culture enthusiasts will love the rich Bali culture and everything it has to offer. Balinese life is rife with celebration infused with religion, worship, and art. Artists have been fascinated by cultural diversity in Bali for over a century, and visitors have a lot to explore while here.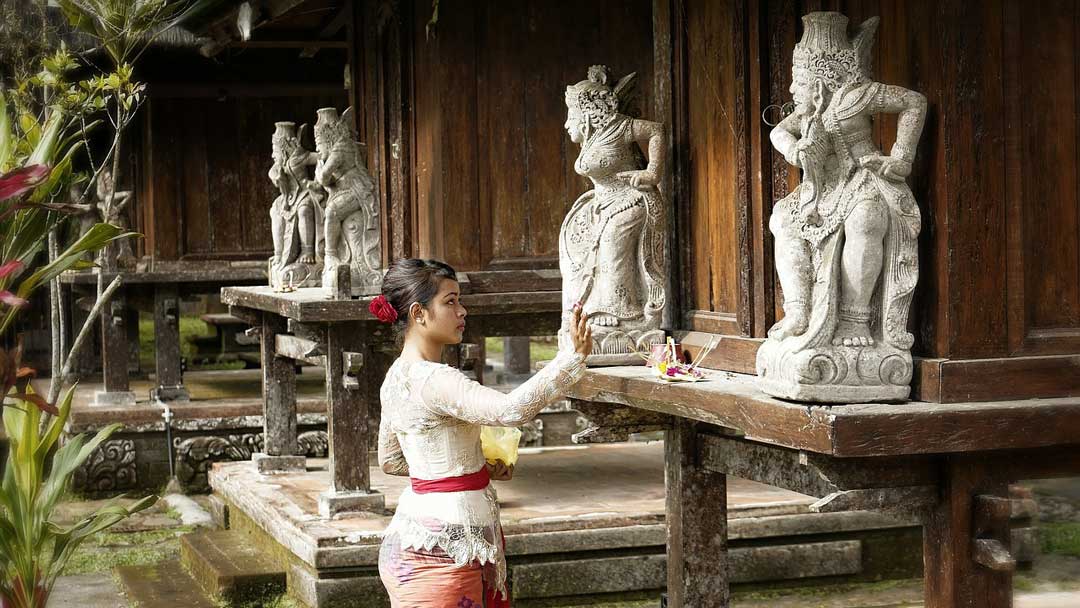 If you're not sure which Bali culture activity to plan first, here are four places in the "Island of the Gods" you won't want to miss miss:
#1 A BALINESE VILLAGE
Many people say visiting the local villages are one of the most memorable experiences of their stay. We highly recommend scheduling a tour! Our Bali Adventure tour with Bali Eco Cycling will take you around many "real" areas of Bali to see how the locals live.
Plan to take a trip through the nearby villages to see the smiling natives and enjoy a trek through the magnificent Bali rice paddies. There's no better way to immerse yourself in the modern Bali culture than seeing how its people live, work, and play each day. Guided tours will include some history of the Balinese culture and their relationship to the island.
#2 BALINESE TEMPLES
There are many great temples to teach you about Bali culture. During our Balinese Culture tour, you can visit the Besakih Mother Temple, the holiest and largest Hindu temple in Bali with 86 or more temples, mountains, and rice paddy fields surrounding the complex located on the slopes of Mount Agung.
Other great temples to check out include:
Tanah Lot: One of the most popular Balinese temples, it's easy to access and gives you a beautiful view of the sunset. Tanah Lot is known for its significance in Balinese mythology and is one of the seven sea temples built along the Balinese coast.
Tirta Empul: Just a 30-minute drive from Ubud, Tirta Empul is found in Tamparksiring and a location where worshippers go for cleansing and soul purifying. Visitors can view Balinese spiritual rituals take place in the water here.
Uluwatu: Believed to be one of Bali's spiritual pillars, Uluwatu Temple is located on a steep cliff above the sea and a fantastic location for watching the sunset just like Tanah Lot Temple. Kecak dances, Bali architecture, and ancient sculptures can be viewed from the temple.
#3 UBUD ROYAL PALACE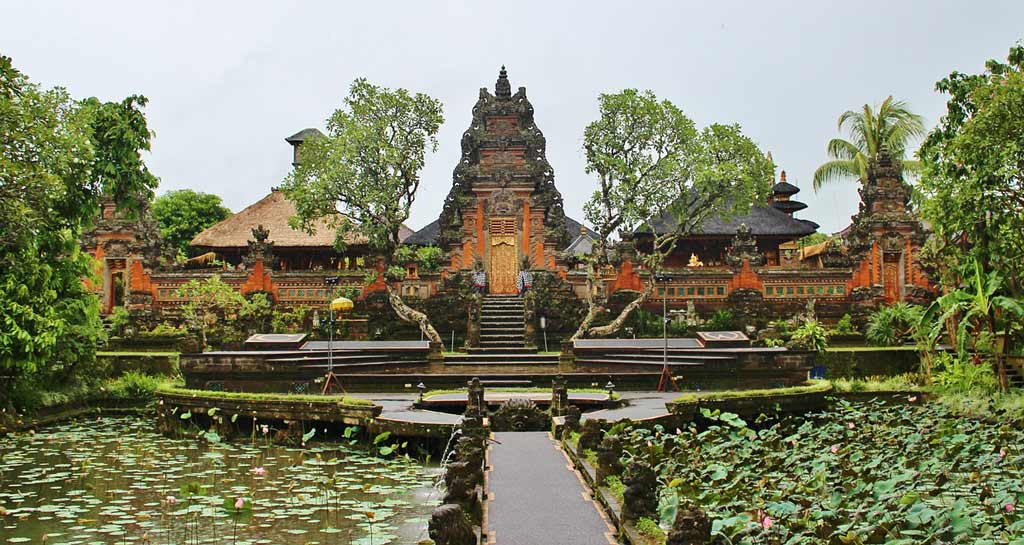 Built in the early 19th century, the Royal Palace in Ubud (known as Puri Saren by locals) remains one of the main cultural attractions in Ubud. You can enjoy its gorgeous architecture, local art market, and lovely gardens. Through Blue Karma's Balinese Culture tour, you can also view a Balinese dance performance at the palace at night. This is a nice location for kids and adults alike.
#4 BALINESE CULTURAL CREATION
Balinese Culture Creation was created to help visitors to the island truly understand what's special about Balinese culture and artwork. They offer unique opportunities to take courses and classes on Bali culture during your stay, including programs on Balinese painting, dance, cooking, wood carving, silver jewelry making, and more for visitors of all ages.
If you're looking for a real hands-on experience during your Bali vacation, taking a class or two is a great idea.
For more unique experiences and tours of Bali, check out Blue Karma's special offers and retreats, especially our Family Getaway, Jungle Experience, Balinese Culture, and Bali Adventure packages where you can enjoy an all-in-one journey through different areas and cultural experiences of Bali.
And after your fulfilling day of exploring, Blue Karma, with locations in both Ubud and Seminyak, is happy to welcome you in for rest, peace, and pampering each night of your stay.