January 28th 2019, marks 'Little Year', a day where preparations begin for Chinese New Year; which is possibly not something you'd considered when booking your holiday in Bali, but a meaningful moment none the less. Not least for the large volume of Chinese visitors that head to Bali each year; nor for the growing population of Chinese expats that choose to reside in Bali on a more permanent basis.
Little Year brings with it, heightened anticipation towards the arrival of Spring Festival; a fortnight-long series of observations and festivities that celebrate the Lunar New Year according to the traditional Chinese calendar.
While Bali does not observe Chineses New Year in the strictest of fashions, it makes more sense than you might think for the tiny Indonesian island to respect the traditions of its East Asian cousins. Naturally, the cultures of the two are strikingly similar, and they both share a mutual appreciation for all living things, though the affinity doesn't stop there.
It is also traditional for every family to thoroughly clean their house, sweeping away any ill-fortune and making way for incoming good luck. Not all that dissimilar to the ritual burning of the Ogoh-Ogoh, on the eve of Nyepi, when the Balinese consider the turning of their new year.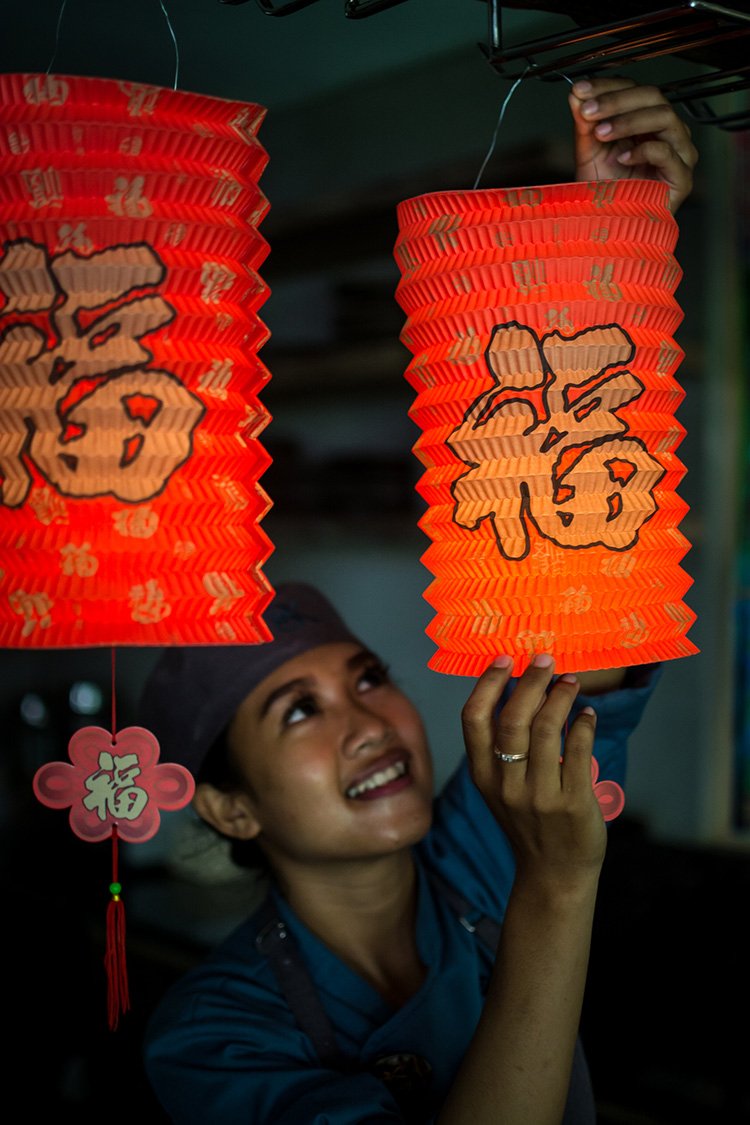 On February the 5th 2019, or Spring Festival initiates the Year of the Pig, the twelfth of the 12-year cycle of animals which appear in the Chinese zodiac; pigs have a beautiful personality and are blessed with good fortune in life; the parallels with Bali are beginning to get eerie now.
Keep your eye out for our Chinese New Year greetings cards and red, ambient paper lanterns that set the tone. Why not try an Asian inspired dish from the dining menu and ignite the senses customary at this festive time. All while bathing in the sunkissed surroundings of our lush, tropical gardens as the butterflies flutter by.
We'll be celebrating Chinese New Year with tasteful themed decorations and nods to the festivities throughout our collection of escapes. Which one to choose will be the hard part; but continue to read, as we have a secret offer that might just tempt you to stay at more than one.
According to one myth, the Jade Emperor said the order of zodiac animals would be determined by the order in which they arrived at his party. The Pig was late because he overslept, so the twelfth and final spot was gifted to the Pig. Which brings a word of warning about the comfort of the Blue Karma beds; they're so comfy that it is easy to want to stay there all day long.
But if you're worried that lying in might miss your chance to explore the most beautiful country on earth, then fear not. In honour of the Year of the Pig and the Chinese belief of luck that comes from the colour red; we're giving you the chance to stay longer with our Red Secret special offer, leaving you with enough time to see and do it all.
Book direct and stay in our Blue Karma Hotel Ubud or Blue Karma Hotel Seminyak for three nights or more and we'll reduce the cost of your stay down to an exceptional rate; and we won't stop there either. Enter the promo code THEREDSECRET and a complimentary airport transfer* will be added too.
Book any time from now until 10th February 2019 and stay for up to twelve nights between 1st February 2019 and 12th February 2019.
Celebrate Chinese New Year in Bali this year; you really don't have a reason not to.
---
*Complimentary airport transfer offer is limited to a one time journey, to or from the airport, for a maximum of 2 guests. Offer open to Blue Karma Hotel Ubud and Blue Karma Hotel Seminyak only.