If you're planning or considering your next vacation in Bali, you don't want to miss any of the natural one-of-a-kind wonders available here. That's why we've made a list of the best places to visit during your Bali trip if you're staying near Seminyak, Bali:
EXPLORE THE TAMBLINGAN LAKE RAINFOREST
This natural rainforest can be found inside the caldera of an old volcano and is surrounded by lush green grass hills. It's located in the center of the jungle, right beside Buyan Lake. We recommend scheduling a hike with a guide through the rainforest itself so you can visit the ancient temples there and learn more about the surrounding history.
HIKE ON MOUNT BATUR VOLCANO
Although a bit of a drive from Seminyak, the volcano is worth the trip—plus, it's a beautiful drive that allows you to see the beauty of Bali! Once you get there, you can hike on the active volcano itself (which we recommend around early morning sunrise before the heat sets in) with a guide and learn more about its history.
BATHE IN THE HOT SPRINGS
Who needs a man-made pool when you can visit and bathe in the natural springs of Bali? There are several locations where you can view natural hot springs on the island. The Batur Natural Hot Springs are located beside Mount Batur, so you can take a dip after your sunrise hike on the volcano.
SWIM IN THE WILD WATERFALLS
The waterfalls in the Tamblingan Lake Rainforest are perfect for enjoying the natural beauty and refreshment of the local flowing water. They're perfect for cooling off after a fun trek around the rainforest, and not to be missed during your Bali trip.
RICE PADDIES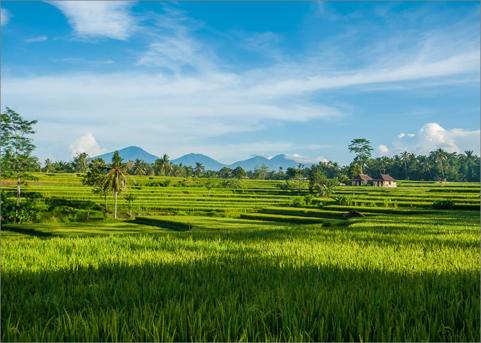 Bali is famously home to the Tegallalang Rice Terraces in Ubud that contain a scenic view of rice paddy fields that spread out and along the valleys. It's definitely a location in which you'll want to take pictures and enjoy the view.
ACTIVITIES TO DO WHILE YOU'RE HERE:
Besides viewing the natural wonders themselves, there are some great opportunities to sign up for specific activities during your Bali trip too. Here are the most popular ideas:
White Water Rafting
We recommend scheduling your white water rafting adventure through Bali Adventure Tours. Take a rafting trip along the Ayung River for a couple hours to view the local scenery, including the rice paddies and tropical plants and rainforest. People of all ages enjoy the rafting adventures here.
Cycling
There are so many great places to ride a bike, and we highly recommend taking a downhill cycling tour through Bali Eco Cycling. Their trained guides will take your through the local villages and show you true Bali culture—a trip that will create priceless memories and give you a glimpse into how the Balinese people live their everyday lives.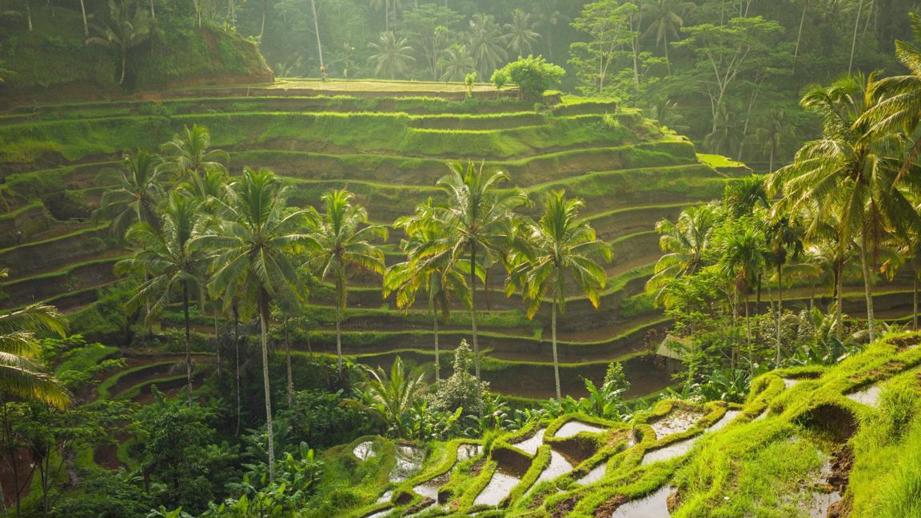 Our Natural Wonders of Bali package at Blue Karma Seminyak features a trip to all of these locations (minus the rice paddies walk, which is exclusive to our Ubud location), and all in three wonderful nights while staying in our One Bedroom Suite at Blue Karma Seminyak!
With everything already planned out for you and a luxurious place to sleep at night, it's no wonder this is a popular package—and is great for individuals, couples, and families alike. Plus, you'll enjoy a daily breakfast buffet, a welcome drink upon arrival, a one-way airport transfer, and complimentary buggy drop off to the beautiful Seminyak Beach! Find out more here.