Yoga has endless benefits for both your body and your mind. That's why a yoga retreat is a powerful way to immerse yourself in the advantages you can experience from a daily practice.
If you're just getting started with yoga, signing up for a retreat is highly recommended. You can learn about the basics of yoga, or continue your practice if you're already familiar with them, from a qualified instructor, connect with others who are on a similar path, and jumpstart the benefits of your yogi journey without everyday distractions. And what better place to do so than in beautiful Ubud, Bali?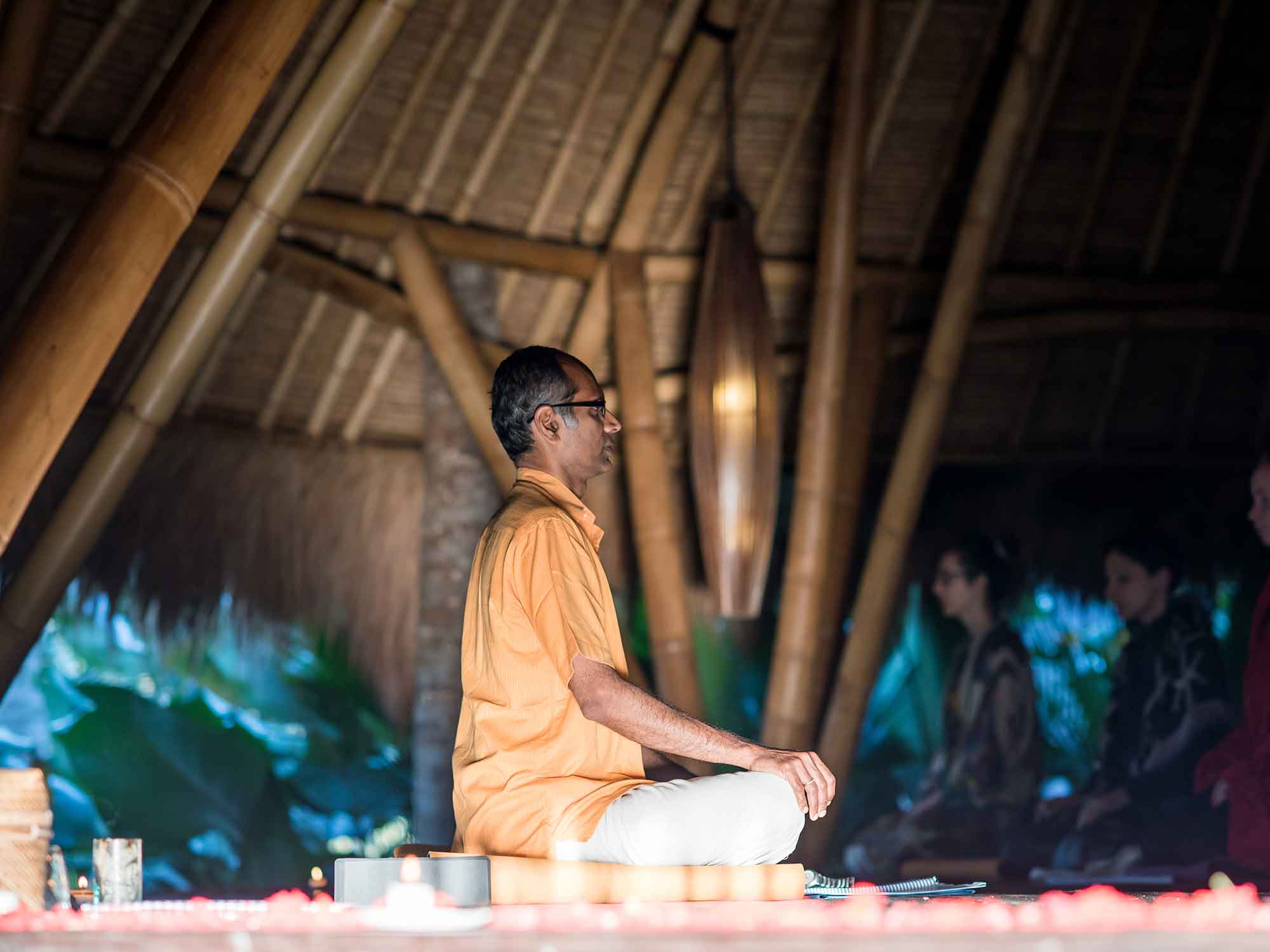 UBUD YOGA RETREAT
At Blue Karma, we offer our own variety of yoga retreats with a three-night retreat at our Ubud location. So if you're considering something like this for yourself, here's what's most important to look for in a Ubud yoga retreat:
Daily Yoga Classes
This one is pretty obvious, but it needs to be said anyway. Make sure you choose a retreat that's focused mostly on yoga, where you can take daily classes during your stay. Your instructor should be qualified at teaching people at all different skill levels of yoga.
Meditation
Yoga and meditation are perfect compliments to each other. In fact, yoga acts as a form of meditation for many people. In both cases, the experience is all about increasing the awareness of your own body and your personal mindfulness. A great yoga retreat will also include meditation in the schedule.
Our yoga retreat at Blue Karma includes two meditation and pranayama classes, which is a Hindu yoga that focuses on regulating the breath through specific exercises and techniques.
Spa/Massage Opportunities
While not a requirement, choosing a retreat that also includes spa treatments and massage is the cherry on top of a great yoga getaway experience. Deep tissue, aromatherapy, hot stone, and Balinese massage are all great ways to help you de-stress, detox, and promote relaxation during your yoga retreat.
Besides each of these offerings (three daily yoga classes, two meditation and pranayama classes, and two full spa treatment sessions with your choice of any of the options mentioned above), our Yoga and Ayurveda Immersion retreatalso includes:
a complimentary rice paddies walk
a daily breakfast buffet
and an Ayurvedic Lifestyle consultation
You'll learn more about your personal physical and mental constitution based on ancient Ayurvedic wisdom, knowledge of which you can take home with you and use to continue bettering your own health and wellness.
Tropical Location (Optional but Recommended)
There are many places to join a yoga retreat, but what's better than immersing yourself in yoga among a beautiful, tropical location? Our location in Ubud, Bali, allows you to have a vacation away from the hustle and bustle of normal life as you improve your skills as a yogi and pamper your body and mind.
If you're able to carve out a few days in your schedule to visit Ubud, we highly recommend it, especially if you're just getting started with yoga. You won't be sorry you took this step to bring more inner calm to your life and your psyche! Click here to find out more about what's offered during our Yoga and Ayurveda Immersion and how you can sign up as soon as today.